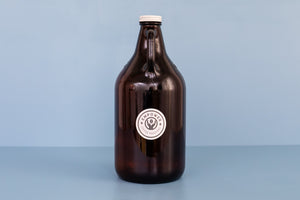 Just in time for summer, cold brew growlers are here! We've done the work, now just take it home and enjoy a smooth batch brew.
Our cold brew is rich and smooth with a chocolaty finish.
Growlers are available for pickup only. Since we roast and brew to order, please allow up to 48 hours for your order to be ready.
Reduce, Reuse, Recycle! Price includes a refundable deposit.
Return your empty growler in good condition for a $3 refund!